About Elena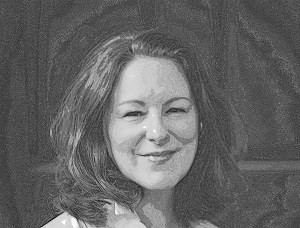 When I first started out in finance more than 30 years ago, it struck me that, while we all work hard to earn our money, too few of us truly understand how to make our money work best for us- and we end up toiling much harder and longer as a result.  I resolved to become fluent in the financial sciences and then spent my career developing a very 21st century perspective on the significant effect a financial advisor can have on their clients and, by extension, their community.
Through my training as Chartered Financial Consultant®, I have developed the tools and strategies to help my clients organize the many jagged pieces of their financial puzzle. As a Chartered Advisor in Philanthropy®,  I am trained to help my clients gain a better understanding of their opportunities for greater impact on the people and causes they care about.
Over the years, I've had the chance to be involved with just about every area of a typical financial advisory office, worked with hundreds of clients of diverse backgrounds and situations and have had the great fortune to learn from some top industry professionals.
Elena Dixon, ChFC®, CAP®
---
Elena Dixon is the founder of Linden Wealth Advisors, LLC. She received her Chartered Financial Consultant® credentials from the Solomon S. Huebner School at the American College in Bryn Mawr, PA. Through additional study, she earned a Chartered Advisor in Philanthropy® designation from the Irwin Graduate School of the American College.
Dixon has worked in a range of roles in finance, including practice management, data analysis and client account management. Her interest in the field of behavioral finance led her to pursue a certificate (via Coursera) in the Yale Financial Markets course and she continues to build on that foundation through independent study.
She serves on the boards of the Society of Financial Service Professionals, Hartford Chapter and New Haven's Institute Library and is a contributor to publications ranging from lifestyle magazines to financial periodicals. Dixon continues to promote broader financial literacy through her writing and speaking engagements as well as her involvement in the Hartford FSP's financial literacy forum.